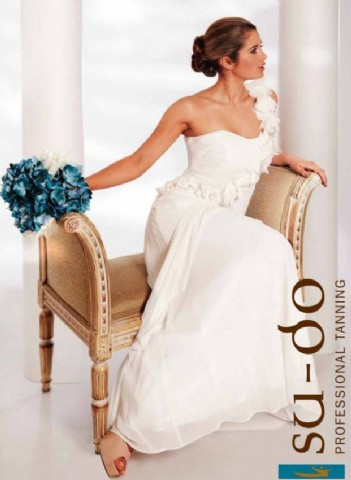 Saradunne Beauty Supplies.
CARLTON INSTITUTE TRAINING CENTRE.
The Beauty House.
Saradunne Beauty Supplies is located on theR132 Corduff Lusk Dublin ( Old Swords Balbriggan Road)
This premises is also home to The Carlton Institute Training Centre and The Beauty House. All these beauty enterprises are overseen by Helen Dunne who has a lifetimes experience in the beauty industry. Helen has achieved many diplomas in all aspects of the beauty industry and she passes the experience and knowledge to her pupils attending the CARLTON INSTITUTE TRAINING CENTRE.
The Beauty House provides professional Face and Body Beauty Treatments for Men and Women.
In creating Saradune Beauty Supplies, Helen has used her experience and knowledge of the Beauty Industry to make Saradune Beauty Supplies one of the leading Beauty Products Suppliers in Ireland.
Saradune Beauty Supplies
We supply a full range of professional beauty products including wax, tan, facial and waxing equipment to beauty salons throughout Ireland. We stock all the top brands and we are very competitively priced. We arrange delivery or you can call in to our showroom and collect yourself. Helen has a vast experience in all aspects of the beauty industry she is always willing to give advice on the different beauty products available. Our association with the CARLTON INSTITUTE TRAINING CENTRE gives us on hand information on new products as they come on the shelf and we are always delighted to share this information with our customers.
We have regular Special Offers on Beauty Products
so Come & visit our showroom, it will be worth your while. Ph: 01 8709583 / 6972944
The CARLTON INSTITUTE TRAINING CENTRE
The Carlton Institute have recently been named as best training school, by the Guild Awards of Excellence. Beauticians, therapists, technicians and many others have been voting for their favourite suppliers and training schools, and The Carlton Institute won the category of Best Training School.
At the Carlton Institute, NVQ and VTCT international diplomas are taught for most courses which are essential qualifications for aspiring beauty therapists; they provide a number of courses ideal for absolute beginners as well as courses for professionals wishing to add to their existing skills.
The courses taught at The Carlton Institute range from nail technician courses, spray tanning courses, massage courses, lash and brow treatments, ear piercing, hair removal courses, holistic therapy and also how to run a beauty business.
Courses are taught by qualified and experienced lecturers, who are regularly involved in CPD (continuous professional development). Once students successfully complete their course, staff provide ongoing support to help students with securing work placements.
Thank you to those who voted and congratulations to everyone at The Carlton Institute!

The Beauty House
The Beauty House provides professional Face and Body Beauty Treatments for Men and Women. We provide clients with a range of personal beauty care treatments. Treatments may include manicures, pedicures, facials, massage, hair removal and make-up.
We specialise in professional tanning
The first thing our beauticians do is talk to their client about what they want from the treatment. This will include both how they look and how they feel about themselves. Our beautician uses their knowledge of the different types of treatment available.
Our beauticians do a lot of facial work - applying face packs, creams and lotions to cleanse and tone the skin, massaging the face to stimulate blood circulation and exercise facial muscles.
Sometimes the client wants facial hair removed. For this our beautician uses heated wax or special electrical equipment. Waxing consists of applying the warm substance to the prepared area, allowing it to cool and then removing it, either by stripping, peeling or rubbing it away. Electrolysis is a method of removing hair permanently - the therapist inserts a fine needle into each hair follicle and switches on a low electric current. This destroys the hair root and prevents further growth.
Our beauticians also pluck and shape eyebrows, tint eyelashes and apply make-up to enhance facial features. Sometimes they use cosmetic camouflage techniques to cover skin blemishes.
Our beauticians do manicure (hand care) and pedicure (foot care). Depending on what the client wants and needs, our beautician files and shapes their nails, removes hardened skin, applies creams, massages the hands and feet and applies nail polish.
Come visit our new showroom and training centre today.
We are on the old Swords-Balbriggan road near Blake's Cross and we are located just 10 minutes from Dublin Airport off the M1 serviced by two bus routes. CIE BUS 33, 33A & Bus Eireann 101 as well as trains to Balbriggan which can be linked to us by taxi or the Bus Eireann 101 & Lusk which can be linked to us by taxi.