D.O.R Electrical are a long established Electrical business based in Cavan, providing a high quality service in all Domestic, Commercial, Industrial, Agricultural Electrical work in any home,new builds or renovations.
Highly qualified, ECSSA Registered Electrical experts D.O.R Electrical Cavan has many years experience in all types of Electrical work, all work is carried out to the highest standard and is fully insured, a full range of electrical services are available, services include all inside electrical work, outside electrical work, Domestic Electrical work, Commercial Electrical work, Industrial Electrical work, Agricultural Electrical work, Electrical repairs, electrical appliance repairs, electrics for new builds, electrics for renovations, electrics for existing homes. Based in Cavan D.O.R Electrical works in Dublin, Meath, Cavan, Louth, Drogheda, Dundalk and

surrounding areas.
Specialising in new builds and renovations, D.O.R Electrical Cavan are one of Ireland's leading electrical contractors and has earned an excellent reputation for quality and service.
All Electrical work at Electrical Contractor Cavan is carried out by highly skilled electricians ensuring complete customer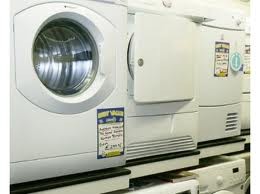 satisfaction. services include indoor lighting, installing light fittings, outdoor lighting, designing electrical installations, connecting electrical appliances, repairing electrical appliances, wiring electrical sockets, moving electrical sockets, installing electric showers.
Electrical Contractor Cavan provides a top quality electrical service and will carry out any work necessary for your home, Business, Commercial, Industrial, Agricultural, New Builds and renovation work at a very affordable price.
All work carried out by D.O.R Electrical Cavan is fully insured and is well known for providing a fast reliable service to all valued customers. Services include designing electrical systems, maintaining electical systems, installing electrical systems, maintaining electrical systems, testing electrics, PAT testing, certification of electrics for homes, Businesses, Agricultural electrics, specialised construction work carried out if needed, no job too small.
D.O.R Electrical Cavan, are highly skilled contractors with many years experience in the electrical business, ECSSA Registered, Safepass holders and fully insured ensures all work carried out is of the highest quality, safe, reliable and trustworthy.
Electrical Contractors Safety and standards Association Registered, ECSSA, ensures all members work is carried out to the highest levely of safety and

in accordance with the current ETCI wiring rules.All work is insured, and guaranteed to the highest standard.
For further information please call (042) 9660005 / 0868556441