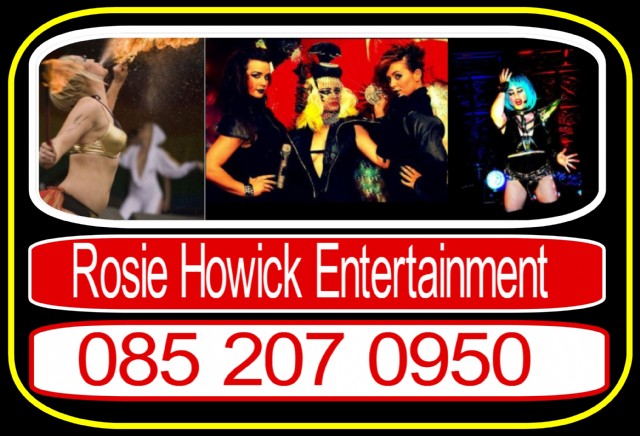 Rosie Howick Entertainment guarantees you the most incredible party entertainment and Children's Party experience across Ireland. Rosie Howick Entertainment shows offer a broad range of party entertainment services to suit all tastes and budgets. You're guaranteed that this top Tribute Act Entertainer in Cork will make your special children's party, private event, birthday party, wedding, hen party or stag party one to remember.
Rosie Howick Entertainment performs a fantastic themed Katy Perry children's party or a themed pop star tribute act unlike any other party entertainment artist in Ireland. If you're looking for party entertainment services in Cork and Ireland with a difference, ideal for both adults and children, Rosie will be delighted to hear from you with your individual requests. Our children's parties are a unique and delightful experience guaranteed to make your child's birthday party a very special day to remember. The Katy Perry Kids Party experience caters for children of all ages. We offer total flexibility to fit around your requirements – the party can take place in your own home or a chosen venue. This totally unique pop star party experience features Ireland's ONLY Katy Perry tribute artist and the kids party features include:
A live interactive concert,Party games, Dance routine tutorial,Face painting, Nail art, Piñata (Optional)
Party Price: 120 minute party – €200.00 Cupcake Piñata – €25.00
Contact today to find out more about our wonderful Katy Perry Kids Party experience in Ireland. Children's Party entertainer Rosie Howick is available for kids parties, birthday parties, weddings, hen parties, stag parties and tribute act performances in all towns in and around, Cork, Cork City, Ballincollig, Bandon, Bantry, Belgooly, Buttervant, Carrigaline, Carrigtohill, Castlemartyr, Charleville, Clonakilty, Cobh, Crosshaven, Douglas, Dunderrow, Dungarvan, Fermoy, Glanmire, Glengariff, Glounthaune, Innishannon, Kanturk, Kenmare, Killarney, Kinsale, Limerick, Macroom, Mallow, Middleton, Monkstown, Newcastle West, Passage, Riverstick, Skibbereen, Tralee, Waterford and Youghal.
Katy Perry Fame Academy, Another delightful treat for children of all ages is the Katy Perry Fame Academy that is an established and renowned dancing and fame academy for children. The Katy Perry fame academy is run for children and combines children's dance classes in Cork for ages from 4 to 15.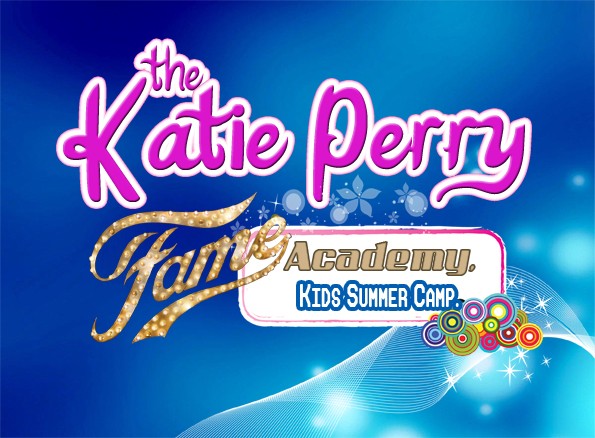 Katy Perry Fame Academy offer a number of interactive lessons that can really help to develop a child's hidden talents and social skills. Katy Perry Fame Academy includes: Children's Classes in dance, Children's Singing and performance. Classes are available to all children in all towns surrounding Kinsale.

Tribute artist performances and stage acts performed by Rosie in Ireland include a Tribute artist performance for a trio of pop star acts including: Lady GaGa, Katy Perry and Kylie Minogue. All of Rosie's Tribute artist performances must be seen to be believed; the reality of the tribute stage performance of Lady GaGa, Katy Perry and Kylie Minogue is totally real.
The costumes and dresses worn by Rosie and her tribute artist performance team in Ireland are amazing. The energy Rosie instils in to the lyrics and dance movements will have you feeling you are watching a top tribute artist performer - worthy of the real Lady GaGa, Katy Perry or Kylie Minogue.
The tribute show duration is 2 hours – This action packed tribute show gives you and your delighted guests all the impact of a live performance show at extremely good value. The tribute act performance can feature any combinations you wish of the three pop sensations.
The show can also be tailored to include up to four professional dancers with numerous costume changes and breath-taking choreography. Each show can be tailored to your individual requirements, your individual requests, and of course your own personal budget. We work closely with you for all your planning preparations. To find out more about the tribute act show and to answer any questions, do not hesitate to contact direct today.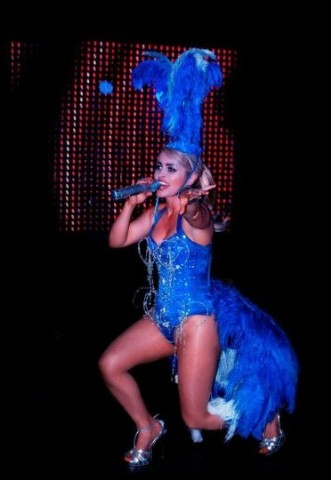 The Lady GaGa ,Katy Perry and Kylie Minogue tribute shows are ideal shows for Pubs and Clubs in Ireland, and if you are organising a festival or corporate event, our Tribute Act shows will an ideal choice for your party entertainment. For a Wedding, Hen Party or Stag Party with a difference, why not try Rosie's Lady GaGa ,Katy Perry and Kylie Minogue tribute shows. Rosie's Lady GaGa ,Katy Perry and Kylie Minogue tribute shows are also great entertainment for Civil ceremonies, Birthday parties and Optional show extras include:
Fire- breathers, Pole-dancers, Drag acts, Circus performers, Professional dancers.
Our entertainment services for children's party and tribute act performances are available to hire in many counties across Ireland including tribute act entertainment services in, Dublin, Galway, Kerry, Kildare, Kilkenny, Limerick, Laois, Tipperary and Waterford
For more information on Rosie Howick Party Entertainment In Ireland Phone 085 207 0950