O'Connell Autos are a friendly and efficient family run car garage in Cork that offers a very competitive new tyres, Car servicing and crash repairs in Cork.
O'Connell Autos Repairs Part Worn Tyres service offer their customers the best priced new tyres in Fermoy Cork and the surrounding areas. This new tyres garage in Cotk stock a large range of new tyres. New Tyres Fermoy provide new tyres in the following areas, Cork, Tipperary, Limerick, Kilkenny, Wexford, Waterford, Kerry, Clare, Dublin, Galway, Offaly, Kildare, Wicklow and Carlow. New Tyres has a wide selection of tyres that varies from premium tyres to budget tyres. O'Connell Autos provides new tyres for cars, new tyres for vans and new tyres for light commercials.

A computer wheel alignment service is available at O'Connell Autos. By having your car wheels aligned will ensure that you get more mileage from your tyres and also have a smoother driving experience.
O'Connell Autos are equipped to do computer wheel alignment, tracking, wheel balancing and other checks to improve the life of your tyres and the your road safety.

O'Connell Autos provide a crash repair service within Cork and the surrounding areas. O'Connell Autos are experts at panel beating and are available for both Insurance Crash Repair and non-insurance crash repair.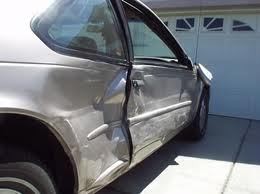 O'Connell Auto's can expertly repair your car after a car crash. O'Connell Autos have fully qualified panel beaters within their garage and can also provide a spray painting service that all together makes your car look as good as new. O'Connell Auto's provide a professional panel beater service as well as a car spray painting service from their crash repair garage in Fermoy Cork.

Is your windscreen chipped or has that chip turned into a crack, then O'Connell Autos can provide professional windscreen repair service throughout Cork.
O'Connell Auto's supply replacement windscreens and offer a windscreen chip repair service. O'Connell Autos can deal directly with your insurance company to arrange your windscreen repair and windscreen replacement.

O'Connell Autos offer a car servicing and car maintenance service to ensure that your car is ready for an NCT test. O'Connell Autos provide a car service and car maintenance service that ensures that your car is in full working order and driving efficiently.
O'Connell Autos offer a car service and a pre NCT service to ensure your car will pass its NCT test first time. Having your car serviced regularly can reduce fuel consumption, improve safety, prevent break downs, prevent crashes and further unnecessary expense from excessive damage.

O'Connell Autos will ensure that you have the right tyres and good condition tyres as they believe it is imperative for your safety and also help towards fuel efficiency. In the event that something needs fixing, O'Connell Autos will always contact you first with a quote and wait for your instructions before proceeding.
O'Connell Autos will take the stress out of your accident and give you helpful advice as to which way to proceed. Contact O'Connell Autos at any time on 02537138, 087 8554644 or 086 2521255