Welcome to John Allen Professional Photographer and Public Relations Photographer Ireland. John is available for a broad range of photography work for private bookings, businesses and events customers in Kinsale, Cork, Dublin and Munster. If you are looking for experienced and competitive Photographers in Ireland for PR, News, Events, Editorial, Aerial, Landscapes, Portraits, Live Gigs, Boutique Weddings and Functions Photography in Cork, Dublin and Munster, contact Public Relations Photographer Ireland first.
Public Relations Photographer Ireland John Allen works across a broad genre of PR Photographer, Events Photographer, Editorial and News Photographers projects in Ireland. John is well known for his calm, professional, and non evasive presence on any related PR Photographer Shoots and Public Events shoots in Ireland. Working as a Public Relations Photographer Ireland can be challenging, but John has a superb mix of talents and a great eye for detail to take on any brief and deliver superb results.
Public Relations Photographer Ireland is available to work as an experienced PR Photographer, Press Photographer, Events Photographer, Editorial Photographer, Cork PR Photographer, Munster PR Photographer, News Photographer Ireland, Events Photographer Ireland, Editorial Photographer Ireland, Aerial Photographer Ireland, Landscapes Photographer Ireland, Portrait Photographer Ireland, Interior Photographer Ireland, Theatre Photographer Ireland, Functions Photographer Ireland and Boutique Wedding Photographers Ireland
To view John's portfolio of admired and highly regarded PR Photography work in Ireland, Cork, and Dublin Click Here. These are recent examples of his Public Relations Photographer Ireland portfolio. All prints are available for delivery at competitive prices.
John can be contacted directly by mobile or email for enquiries relating to PR Photographers work in Ireland. Currently he is looking to broaden his portfolio of PR Photographer work with, Public Relations Photographers Dublin, Public Relations Photographers Limerick, Public Relations Photographers Kerry, Public Relations Photographers Cork, PR Photographers Galway, PR Photographers Munster
John's talented photography work for sale is very competitive and easily purchased online. John works like a true artist with the lens, capturing any mood, style, theme and emotions. There is much more to this talented Public Relations Photographer Ireland than meets the eye. Review his online portfolio to see why.
Events Photographers In Ireland. Whatever the occasion, John will be able to assist and his Events Photographer portfolio will show you some superb examples of his work in Ireland, Cork and Dublin so click here to see more
Editorial Photographers in Ireland and News Photographers in Ireland. Capturing on lens current news topics, plus capturing the true mood is one of John's specialities. You can view more of his Editorial and News Photographers work in Ireland, Cork and Dublin here.
Portrait Photographers in Ireland. Capturing that first family scene with a new born, any special occasion or anniversary. A Portrait is a memory to last a lifetime. View some of John's superb Portrait Photographers images in Ireland, Cork and Dublin. View more fro the portfolio here.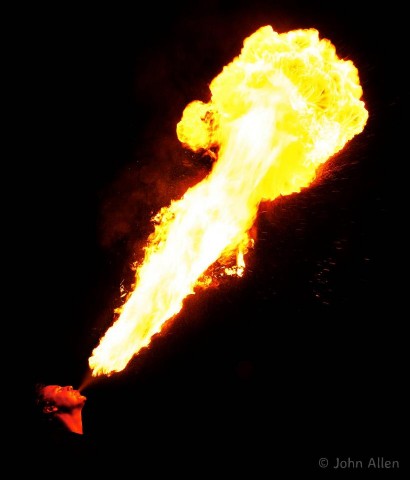 Public Relations Photographer Ireland is available for photography bookings including, Events Photographers Dublin, Editorial Photographers Dublin, News Photographers Dublin, Portrait Photographers Dublin, Events Photographers Limerick, Events Photographers Munster, Events Photographers Kerry, Events Photographers Cork, Events Photographers Clare, Events Photographers Ireland
Based in Kinsale in the heart of County Cork, Public Relations Photographer Ireland is close to Bandon, Clonakilty, Crosshaven, Blarney and Douglas. John welcomes local and national photography work from private and business customers. His professional photographers work in Ireland also includes:
Landscape Photographers in Ireland. From dawn to dusk, the moment of any scene can be captured by John to create an amazing Landscape picture that could grace any wall. More Landscape Photographer images in Ireland, Cork and Dublin are available to view. Click here
Theatre Photographers in Ireland. John is available for all Live Theatre Photographers work in Ireland and Live Gig Photographer shoots. You can see the potential of this superb live action photographer from his portfolio image shoots in Cork, Dublin and Ireland. Click here
Aerial Photographers in Ireland. Also available to capture fast action shots requiring split second precision of aerial photography work in Ireland and Aerial Displays. To look at more examples of John's portfolio of Aerial Photographers shots in Ireland, Cork and Dublin and to review images for sale. Click here
Public Relations Photographer Ireland offers competitive quotes for all photography work in all areas including, Landscape Photographers Dublin, Theatre Photographers Dublin, Gig Photographers Dublin, Aerial Photographers Dublin, Photographers Cork, Photographers Kinsale, Photographers Carrigaline, Photographers Clonakilty, Photographers Douglas, Photographers Bandon, Photographers Fermoy, Photographers Ballinspittle, Photographers Ballinhassig, Photographers Crosshaven, Photographers Mahon, Photographers Blarney, Photographers Belgooly, Photographers Innishannon
Public Relations Photographer Ireland is available in Cork, Dublin and the Munster Region including Limerick, Galway and Kerry for photographers for private functions, events, communions, weddings, business functions, live gigs and corporate events. Contact John at PR Photographer Ireland for more information and a competitive quotation.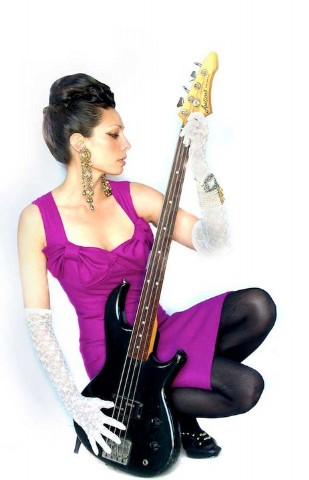 All Private Function Photographer, Wedding Photographer, Communion Photographer, Corporate Events Photographer, College Photographer, Business Function Photographer, Party Photographer quotations are available in all towns including, Kinsale, Carrigaline, Clonakilty, Douglas, Bandon, Fermoy, Ballinspittle, Ballinhassig, Crosshaven, Mahon, Blarney, Belgooly, Riverstick, Innishannon, Kerry, Limerick and Clare