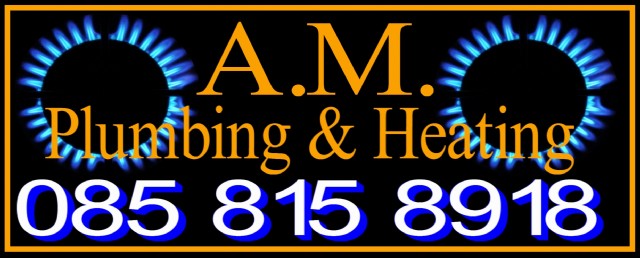 AM Plumbing & Heating in Dublin caters for all your plumbing& heating needs we specialise i POWER-FLUSHING , We also specialise in BOILER SERVICE
POWERFLUSHING
ARE YOUR RADIATORS AS HOT AS BEFORE???
DOES YOUR HEATING TAKE LONGER TO HEAT THAN IT ONCE DID??
DO YOU BLEED RADIATORS FREQUANTLY??
ARE THERE ANY UN-PLEASANT NOISES WHEN YOUR HEATING IS OPPERATING???
THESE AREVERY COMMON COMPLAINTS, AND ARE THE RESULT OF POOR WATER CLARITY CIRCULATING THROUGH YOUR HEATING SYSTEM.
WE @ A.M. PLUMBING & HEATING ARE EXPERTS IN THE SOLUTION TO THESE PROBLEMS,, BY USING THE LATEST IN TECNOLOGY, POWER-FLUSHING MACHINES,
HERE ARE THE BENEFITS:
HOME IS WARMER
ALL RADIATORS ARE WORKING TO MAXIMUM EFFIECNCY
QUITER, SMOOTHER RUNNING, HEATING SYSTEM
WATER CIRCULATING AROUND SYSTEM IS LIGHTER IN WEIGHT, WHICH MEANS BOILER WILL REACH TEMP FASTER:
THUS SAVING MONEY ON HEATING BILLS
AM Plumbing and Heating are located in Dublin but also work in the surrounding areas including, plumbing in Louth, plumbing in Meath, plumbing in Wicklow, plumbing in Cavan, plumbing in Monaghan etc.
AM Plumbing and Heating Dublin are a fully insured and VAT registered plumbing team. Dublin's AM Plumbing and Heating provides a professional plumbing service at an affordable price to their customers.
.
AM Plumbing and Heating understand that your heating system is an integral part of your home and these affordable plumbers guarantee that they can help you if your heating breaks or if your heating system needs to be serviced.