Boarding Information
At Ballina Boarding Kennels and Cattery we love your pets just as much as you do, so next time you are going away why not let us give your dog or cat the love and care it deserves. We are located in Cloona just outside Ballina Co Mayo and are only 5 minutes from Ballina
If you are looking for boarding for your dog or cat there are many great Reasons to choose Ballina Boarding Kennels. Our boarding kennels are secure kennels that are spacious and heated provide provides a healthy environment for your Pets.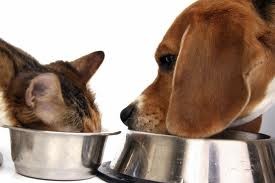 Boarding Information for Our Canine Guests
Our kennel area is a very new modern set up. All the living area is insulated and heated for warmth in the winter and ventilated for coolness in the summer. These quarters are double sized and designed to be able to comfortably accommodate two large dogs.
At night the quarters are fully enclosed and during the day there is immediate access to large areas where your pet can relax and enjoy the view of the surroundings. As these kennels are newly built, your pets comfort is upmost.
Canine Exercise Environment.
Our canine guests enjoy a new modern facility and our dogs are exercised regularly throughout the day.
At Ballina Boarding Kennels your dog enjoys a Safe and Secure Exercise Environment giving them optimal comfort and plenty of excise.
Cattery
Our Three Storey Cattery has a Window View ensuring your cat will be happy and feel at home.
Feeding, Special Diets, Medication.
Our feeding regime is based on quality dry food plus a canned food on request. If your pet requires a special medical diet we are happy to make sure this is served.
Our guests are fed twice a day but if required we can feed your pet as required. Medication can be administered as directed by you.
Pets boarding Requirements
All pets must be fully vaccinated and they must bring an up-to-date vaccination certificate with them.
Kennels Ballina stock a large range of pet products includinga large variety of pet food and carry all the top canine brands.
Ballina kennels is close to Knock airport and is ideal for individuals wanting to leave their pet in a trustworthy, safe and secure environment for short term or long term pet stay.
For more infromation Telephone: 096 22223 Mobile: 087 6682 862