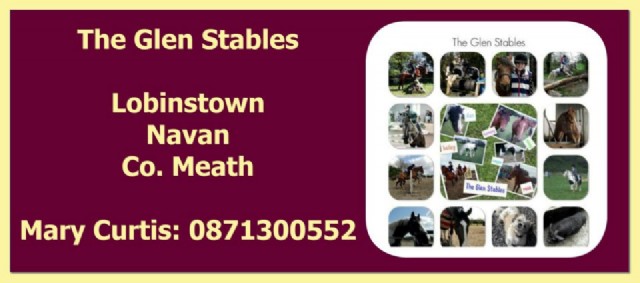 Contact The Glen Stables for Horse Riding Lessons in Meath for all levels.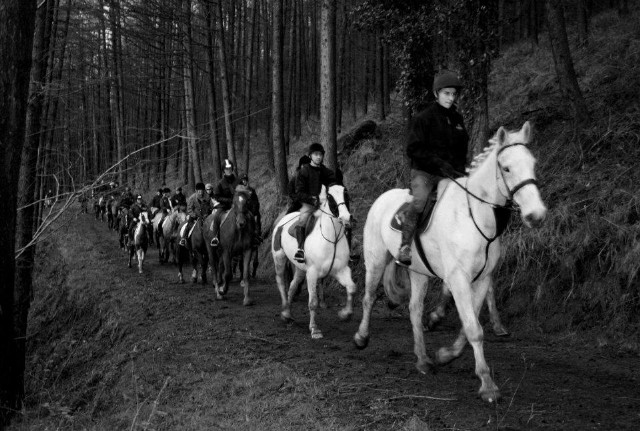 We offer horse riding lessons in Meath from beginners onwards, children's horse riding lessons Meath and adults horse riding lessons Meath. We have horses and ponies to suit all levels. Parent & child horse riding lessons are also available. All inexperienced and nervous riders welcome. Glen Stables is a family run business in operation for over 5 years. We offer horse riding activities in a friendly and relaxed atmosphere.
Horse Livery in Meath.
We offer DIY livery in Meath, grass livery Meath, stabling etc. All types of livery and boarding welcome -long term and short term including holiday stay, box rest and hunters.
Schooling in Meath, Show Jumping Schooling Meath and .
We offer basic schooling up right up to show jumping schooling and training. We take horses in for exercise to get your horse/pony into shape to the fitness level you require. All shapes and sizes welcome - shetlands to hunters. We also retrain racehorses in Meath and school racehorses in Meath.
Sale Preparation
We can prepare your horse/pony for sale. Service for both unbroken horses and broken horses including handling, riding, washing and plaiting. Get your horse or pony in shape to be sold.