Tullyallen Mobile Tyres provide a Louth mobile tyres service and are available to supply new tyres, part worn tyres for all types of vehicles in Tullyallen and surrounding areas.
With state of the art equipment and a quality customer service, Tullyallen Mobile Tyres are providing a consistent level of top class service to Agricultural ,Commercial and the Private Sector
Operating since 2003 Tullyallen Mobile tyres have the experience to provide mobile tyres services for the Agricultural Commercial and Private Sector, services include new tyres, part worn tyres, discount tyres, flat wheel repair, tyres for cars tyres , van tyres, tractor tyres, truck, lorry, forklift tyres for all types of vehicles.
Emergency puncture repairs are a speciality of this Louth mobile tyre company and they provide a 24 hour puncture repair tyre service for argriculture, private and commercial customers.
Tullyallen mobile tyres 24 hour puncture repair and breakdown service can come to you when needed such as at your work, home, at the side of the road or the M1 motorway providing you with a fast, quality, professional and a great value emergency tyre puncture repair service.
Emergency tyre repair services provided by Tullyallen Mobile tyres include puncture repair, M1 motorway puncture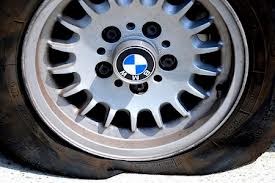 emergencies, flat wheel repair, breakdown repairs, flat wheel repairs, alloy wheel repair, slow puncture repair and many more tyre emergency repairs.
Tullyallen Mobile tyres provide a complete industrial tyre service throughout County Louth. This mobile tyre company use top of the range on-site fitting equipment and can carry out all types of tyre maintenance.
Industrial tyre service Tullyallen provide industrial tyres and fitting service for all types of Industrial vehicles including forklifts, trucks, counterbalance trucks, warehouse reach trucks and many more.
With a 24 hour call out tyre service catering for the agricultural sector and using highly equipped mobile tyre equipment, Tullyallen Tyres are qualified to fix any agriculture tyre emergency you may have.
Available for any Agriculture tyre emergency, no Emergency too small for Tullyallen Mobile tyres and at very competitive rates.
Tullyallen mobile tyres Agriculture Tyre Services include, tractor tyre repair, new tractor tyres, 4x4 tyre replacement agriculture machinery tyre repairs. and many more.
Please contact Tullyallen Mobile Tyres 086 8099774