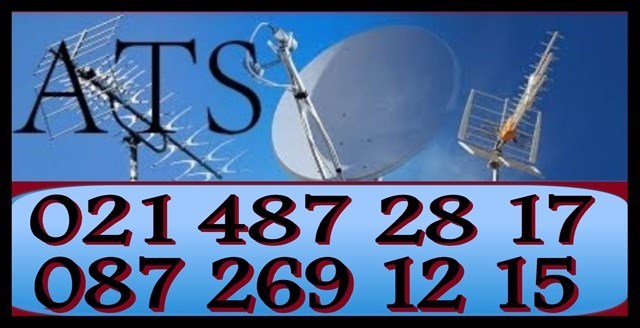 ATS is a satellite installation and satellite repair company in County Cork, that specialises in providing a wide range of satellite and saorview installation services in Cork and surrounding areas.
As a saorview and freeview tv installer based in Ballincollig, James from ATS can install hundreds of free to air tv channels and free radio stations for a once-off affordable fee throughout County Cork.
The satellite installation and satellite repair services in Cork provided by ATS include: free digital tv channels, saorview installation, free radio channels, freeview box installation, freeview Cork, saorview Cork, satellite installation service, free to air channels, free tv, tv tuning, programming tv, and digital tv.
Installing free tv in Cork for households and businesses is a speciality of ATS.
For a once-off fee, freeview boxes in Cork are installed for households and businesses, ensuring no more monthly bills or subscriptions.
The free tv in Cork installed by ATS includes: free tv for businesses, digital tv for hotels, saorview for B&B's, satellite television receiver, affordable digital tv, cheap satellite tv, freeview box installed, and freeview tv installation in Cork.
Saorview installations in Cork are carried out by ATS.
Carrying out a fast and reliable saorview and satellite installation service, Irish television channels including all RTE and Virgin Media channels are available, free to air channels are accessible, and free quotations on saorview installations in Cork are provided.
The saorview and satellite installation in Cork carried out by ATS includes: saorview installation, satellite installation, tv installation, satellite systems, aerial system installation, satellite dish installation, terrestrial channels, and free to air channels,

Satellite dish repair and maintenance services in Cork are provided by ATS.
Highly experienced in all aspects of satellite repairs and tv repairs, James is familiar with common faults in satellites and aerials in Cork, satellite repairs are provided at affordable prices, and a full satellite dish maintenance service in Cork is available for all homeowners and businesses.
The satellite dish repair and maintenance service in Cork provided by ATS includes: tv repairs, freeview repairs, fixing tv problems, satellite repairs, satellite realignment, updating digital tv, affordable repairs, faulty satellites, aerial repairs, and digital tv repairs.
For more information on satellite installations and satellite repairs in Cork, call 087 269 1215 or 021 487 2817