Thomas Hanley has over several years' experience in piano teaching for both adults and children of all ages. He has a great depth of knowledge in teaching piano at all piano grades from elementary piano lessons to primary piano grades from Elementary to grade 8. Piano Lessons Cavan piano teacher, Thomas Hanley, is a qualified piano teacher who teaches the music curriculum of the Royal Irish Academy of Music covering all musical grades, offering something to all aspiring musicians.
Have you ever wanted to learn to play the Piano, or looking to brush up on your piano skills? Thomas teaches piano from his own house in Bailieborough, in a well lit purposed room for piano lesson. With Piano Lessons Cavan, Thomas Hanley offers a structured approach to learn how to play the piano at all grades and levels. Hanley's Music piano lessons are available in Cavan including Carrickmacross, Baileborough, Kingscourt, Shercock, Cootehill and Mullagh.

Thomas can help you prepare for your music theory lessons and music exams for your Royal Irish Academy of Music (RIAM) qualifications.
When looking for piano tuition or piano lessons for preparatory assistance for RIAM qualifications, contact Thomas Hanley. Hanley's Music Tuition and Services will prepare you for your music theory tests for all grades and levels of your RIAM certificates (All grades, Elementary -Grade 8)

Need help with your music exams? Get in touch with Hanley's Music Tuition and Services who provides first class piano tuition for Junior Certificate and piano lessons for Leaving Certificate. Since 2006, nearly two thirds of students, who have had piano lessons from Piano Lessons Cavan, have gone on to achieve a distinction in their music exams and piano exams.
Hanley's Music Tuition and Services provides a high quality of both practical accompaniment music lessons and junior certificate music exams and music leaving certificate exam and piano lessons. If you're sitting your Music Junior Certificate or Music Leaving Certificate and are looking for extra piano lessons, then you should contact Piano Lessons Cavan, who can provide music exam grinds throughout Co Cavan, including Virginia, Baileborough, Mullan, Shercock and Cootehill.

The music played or sung at a funeral or wedding will live on in the hearts and memories of those who attend. Selecting appropriate funeral music and wedding music is an important part of planning your Wedding service or Funeral service.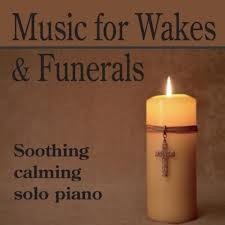 Whether you're planning that special day for your Wedding, or looking to arrange a sensitive and touching funeral service, Hanley's Music Tuition and Services are the professional musicians that you need. Hanley's Music Tuition and Services is available for any wedding church music or funeral music. Hanley's Music Tuition and Services services can help you to plan your Wedding music or Funeral music to help you capture that special moment.

Hanley's Music Tuition and Services offers unbeatable value in piano lessons and an excellent selection of lesson times for piano lessons.
Hanley's Music Tuition and Services provide great value for money for music lessons. To arrange a booking contact Hanley's Music Tuition and Services today on 042 9694175 or 086 8558242