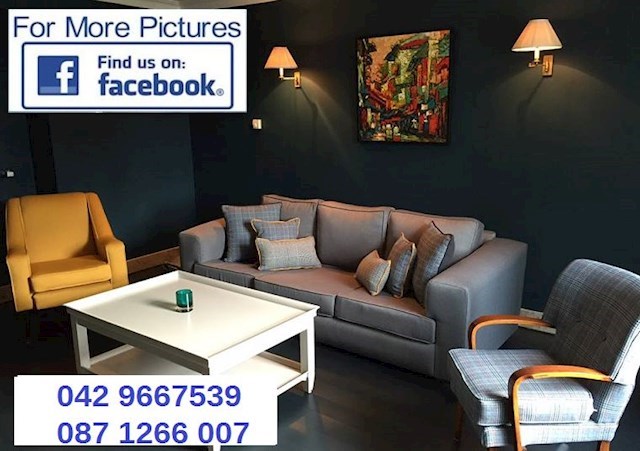 O'Rourkes upholstery Dublin rd. Kingscourt Co. Cavan provide a furniture re-upholstery and repair service throughout Kingscourt and Co. Cavan.
Based in Kingscourt O'Rourkes upholstery provide you with a professional re-upholstery service covering areas, Upholstery Louth,Upholstery Meath, Upholstery Monaghan and Upholstery Cavan.
This Kingscourt upholstery repair company provides the following services including the reupholstering of suites, Armchairs, Antique, Kitchen chairs, etc. All furniture is re-upholstered as new.
Re-upholstering all types of furniture for over 30 years O'Rourkes upholstery provide a quality re-upholstery service using a wide selection of quality fabrics to chose from ensuring a professional finish to your furniture at affordable rates with free estimates ,free collection and delivery
O'Rourke's Upholstery specialise in all types of Re-Upholstery including, Chair Upholstery, Antique Upholstery, re-upholstery of van seats,Sofa Upholstery, fireside chair upholstery, re-upholstery of car seats etc. If you would like your furniture re-covered as new, give us a call to discuss your requirements for upholstery in Kingscourt County Cavan and surrounding areas.
O'Rourke's Upholstery in Kingscourt Co.Cavan are fully qualified Upholsterers and carry out all kinds of Furniture Upholstery repairs and are available to quote you on any Items you may be thinking of getting Upholstered.
Upholstery furniture repairs include armchair repairs, Lounge suite, Chairs, Sofas, Recliner, Kitchen furniture and all Casual upholstery furniture repairs.
O'Rourke's Upholstery Cavan aim to provide a guaranteed quick, professional & affordable upholstery service in all Furniture Repairs and Furniture Re-Upholstery in Kingscourt Co.Cavan and surrounding areas.
O'Rourke's Upholstery Cavan provide an upholstery service in the following areas, Kingscourt Co.Cavan, Meath, Louth and Monaghan.
O'Rourkes upholstery Kingscourt Co. Cavan also provide van and car seat repairs and re-upholstery service for DOE and NCT test.
So for all your upholstery needs with professional advice in Louth /Meath/ Monaghan/Cavan areas call to O'Rourkes upholstery Dublin rd.Kingscourt Co. Cavan 042 9667539/// 0871266007