Established since 1946, Sean Quinn, Painting & Decorating Specialists in Cavan provide top quality workmanship in painting and decorating throughout Cavan and Monaghan.
Experienced in commerical decorating and domestic decorating, Sean Quinn specialises in all types of wall coverings.
Painting & Decorating Specialists in Cavan provide the following docorating services: enamels, latex & oils, lacquers, residential painting, interior painting, high painting work, glazing, custom wall finishes, commercial decorating, wall application experts, hardwood floor refinishing, wallpapering, floor varnishing, sanding floors, caulking, exterior decorating, complete refurbishing, exterior painting, and windows & door painting.
Compliant with decorating standards, Sean Quinn, Painter & Decorators are fully qualified for all decorating jobs, big or small.
Specialising in refurbishing old wood and timber surfaces, this Timber & Wood Painter in Cavan enhance all wooden surfaces.
All your timber can be refurbished by Sean Quinn Painting & Decorating Specialists, including:hardboard,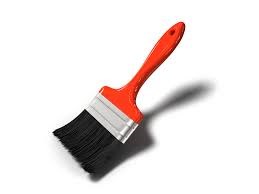 Masonite, MDF, plywood, wooden floors, varnishing, staining, skirting boards, interior doors, exterior doors, door frames, timber floors, timber furniture, timber stairs, wooden balustrades, railings, fences, gates and sheds.
Cavan's longstanding Painting & Decorating Services provide quality and cost effective painting or repainting of kitchen units & bedroom units.
Your old furniture will look like new when painted by Sean Quinn, decorating specialist.
Items of furniture which can be repainted by Sean Quinn, furniture painter include; repainting furniture, furniture repair, furniture stripping, kitchen units, bedroom lockers, wardrobes, kitchen dresser, wall units, cupboards, bedroom units, office shelves, office furniture, living room units, cabinets, bathroom units, chairs, tables, desks, book shelves and all wooden furniture.
Providing domestic decorating services in both interior decorating & exterior decorating in Cavan, Sean Quinn provides full estimates & professional advice.
You can hire Sean's Decorating Services to paint a single room or decorate a whole office block.
Services include wallpapering, wall coverings, rooms, houses, wall covering, exterior walls, outhouses, commercial properties, sheds, garages, interior walls, bathroom paint, whole house decorating, bedroom refurbishment, office buildings, shop fronts, industrial buildings, agricultural buildings, chapels, churches, government buildings, schools and nursing homes.
For more information contact Sean Quinn Painting & Decorating Specialists in Cavan on