Sunnyside Motors is a car servicing garage and tyre centre in Shercock County Cavan, who provides a complete range of vehicle servicing and tyre fitting services in their Shercock car servicing centre.
As a long-established filling station in Shercock, Sunnyside Motors provides a wide range of vehicle services, stocks bottled gas and coal, are open 7 days a week, and are ideally located close to Cootehill, Ballieborough, Lough Egish and Carrickmacross.
The car services and tyre fitting in Shercock, Cavan provided by Sunnyside Motors includes;car servicing, tyre sales, fuel sales, bottle gas sales, carwash,car servicing, 4 wheel alignment and all types of vehicle servicing.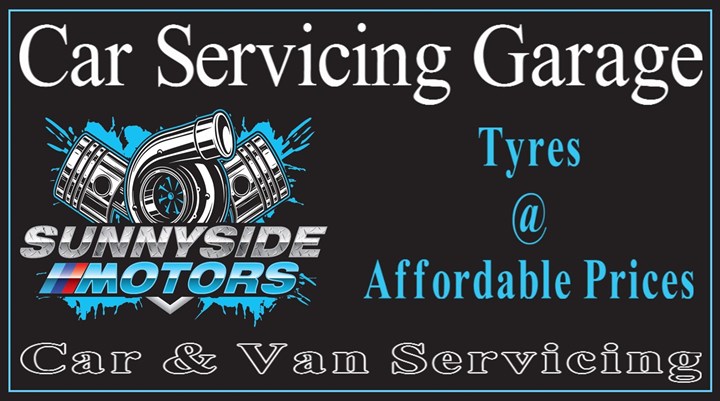 Car servicing in Shercock is a speciality of Sunnyside Motors.

With a team of fully qualified mechanics, Sunnyside Motors are highly experienced in servicing all makes of cars and light commercials, engine faults are detected using the latest vehicle diagnostic equipment, NCT pre-tests are available, and free estimates on car repairs and car servicing in Shercock can be provided.
The car servicing in Shercock carried out by Sunnyside Motors includes: car repairs, car servicing, van servicing, NCT pre-testing, NCT car service, clutch replacements, timing belt replacements, battery replacements, and all vehicle servicing.
Tyre fitting in Shercock is carried out by Sunnyside Motors.
A large variety of branded and budget tyres are stocked, all wheels are balanced after tyre fitting, a full range of tyres for cars and light commercial vehicles are available, puncture repairs are carried out and tyre fitting in Shercock can be arranged at short notice.
The tyre fitting services in Shercock available from Sunnyside Motors includes: budget tyre fitting, branded tyre fitting, budget tyre sales, branded tyre sales, car tyres, van tyres, 4X4 tyres, puncture repairs, flat repairs, wheel balancing and all tyre fitting services.
4 wheel alignment in Cavan is carried out by Sunnyside Motors.

As Cavan wheel alignment experts, Sunnyside Motors specialise in 4 wheel laser alignment, are familiar with aligning all types of 4 wheel drive vehicles, thrust angle alignment is provided, and with the latest computerised wheel alignment equipment, all types of 4 wheel alignment in Cavan are carried out.
The 4 wheel alignment services in Cavan provided by Sunnyside Motors includes: laser 4 wheel alignment, thrust angle alignment, car wheel alignment, light commercial wheel alignment, van wheel alignment, steering repairs, and wheel alignment on all vehicles.
For more information on car servicing in Shercock phone - 087 780 6105.