Quayside keys Locksmiths Dundalk provide a professional locksmith service, highly experienced in all aspects of Locks for Household, locks for businesses, Vehicle locks and safe locks, providing both an in Shop locksmith service, Outdoor locksmith service, mobile locksmith service calling to business or homes with any lock problems all at an affordable price.
Highly qualified locksmith at Quayside keys Locksmiths Dundalk provide a full locksmith service, services include lockouts, lock fitting, lock repairs, window locks, locks for safes, burgulary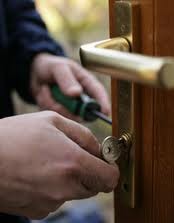 lock repairs, digital locks, master key system, door entry systems, push button locks, access controls, security cylinders, bolts for doors, locks for aluminium doors and windows, key cutting, duplicate keys, keys left in car, lock repairs, mobile locksmith service, cut keys to code, affordable locksmith, based in Dundalk with customers in Louth, Meath, Monaghan, North East of Ireland and surrounding areas.

Keyside Locksmith Dundalk provide an in Shop Key Cutting Service for Household or Business, virtually any key can be duplicated, car keys, house keys, window keys, door keys etc. at a very affordable price.
Keyside Locksmith Dundalk provide an expert key cutting service and can duplicate virtually every type of key including cut keys for Cylinder Locks, Mortise Locks, Dimple Keys, cut keys for Doors, keys for cupboards, keys for Windows, keys for Garden Gates, keys for sheds, spare keys etc, It makes great sense to have a duplicate key for most locks in the home or business which will save money, time and distress.
Quayside keys Locksmiths Dundalk provide and in Shop Key Cutting Service for all makes and models of vehicle including cars, motorhomes, motorbikes, vans, landrovers, 4x4's etc.
Having a spare key for a car or any vehicle makes real sense, if an original vehicle key is provided Quayside keys Locksmiths Dundalk can expertly duplicate over 90 per cent of vehicle keys instantly in shop, and can copy a keys electronic code, cut the key and insert the electronic code on a new key giving the customer peace of mind, electronic key cutting, car key cutting, van key cutting, vehicle key cutting, motorhome key cutting, expert key cutting service, car key cutting Dundalk, car key cutting Louth, car key cutting Drogheda, car key cutting Monaghan, car key cutting Meath.
A large range of high security locks are available in store at Keyside Locksmith Dundalk, all major brands are available, professional locksmiths are available to supply and fit and type and brand of locks required, free advice on security available and free estimates available for upgrading security for any home or business.
All major types and brands of locks are available at Keyside Locksmith Dundalk including Self Sacrifice Locks, Anti Drill Locks, Deadbolts, Knob Locks, Lever Handle Locks, Cam Locks, Rim/Mortise Locks, Euro Profile Cylinders, Wall Mounted Locks, Interchangeable Core (IC) Cylinders, Furniture Locks, Vending/T-Handle Locks, free security advice available from professional locksmiths, free estimates for upgrading security for any home or business.
Expert locksmiths with many years experience at Quayside keys Locksmith Dundalk provide a mobile outdoor Service including 0pening locked doors to any car, house or business, burgulary inspection, repairs and lock changes.
In many cases doors and windows for homes, businesses and vehicles can be opened by Quayside Keys Dundalk without any damage to doors or windows or in some cases only the lock would need replacing, saving time and money, keys locked in car, copy proof keys, keys for safes, snap cylinders, deadlocks, upgrading security, keys locked in house, locks for aluminium doors, multi point locking systems, chubb locks, window locks, lock repairs after burgulary, upgrading security, security grills, locks not working, break in repairs, expert advice on locks, new keys, duplicate keys, mobile locksmith, domestics, changing the locks, alarms, stolen keys, tenant change.
Highly professional locksmiths are available at Keyside Locksmith Dundalk to offer free advice and answer any questions on security systems, keys or locks.
Keyside Locksmith offer free advice on security and are available to answer all questions on security including, I have locked my keys in the car what can I do now? I need to change my locks fast who can I call in Dundalk? I have been burgled who can I call? I am locked out of my house what do I do? I want a spare set of house keys who can I call? who is the cheapest locksmith in the area?
For further information please call (042) 9333588 / 0872896276