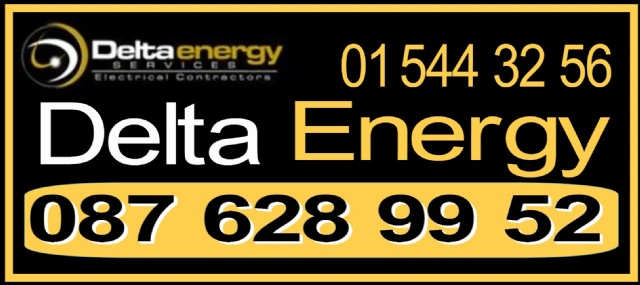 Delta Energy provides an Electrical Testing service throughout Dublin City and County Dublin.
With many years experience in the electrical testing business, this electrical testing company in Dublin are fully qualified to carry out all types of electric testing throughout Dublin.
The electrical services provided by this electrical testing company in Dublin include domestic electrical testing, commercial electrical testing and portable appliance testing.
Domestic electrical testing in Dublin is a speciality of Delta Energy.
This electrical testing company based in Dublin has the most modern electrical testing equipment ensuring you are provided with a thorough, professional electrical testing service.
The domestic electrical testing services provided by this Dublin electrical testing company include fire alarm testing, burglary alarm testing and fuse box testing.
Delta Energy provides an electrical service throughout County Dublin.
The electricians at this Dublin electrical company are highly skilled in all aspects of electrician work providing you with the best electrical service available.
These Dublin electricians provides a wide range of electrical services including, domestic wiring, industrial wiring, commercial wiring, cctv systems, fuse box replacement and agricultural wiring.
Electrical repairs is a service provided by Delta Energy in Dublin.
This Dublin electrical repair company provides a fast speed of service for all customers providing them with a very cost effective electrical repair service throughout Dublin.
The electrical repair services provided by this Dublin electrical company include socket repairs, faulty plug repair, fire alarm repair, lighting system repair and cctv system repair.
If you have any further enquiries please contact Delta Energy on 087 628 9952.