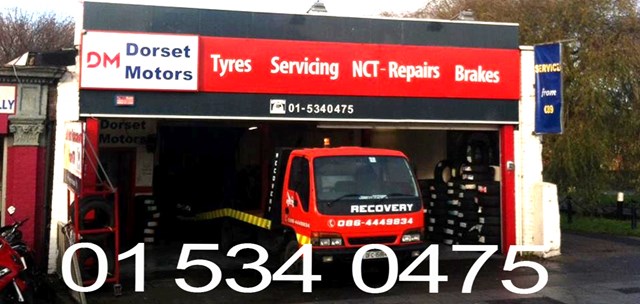 Dorset Motors is a car servicing garage that provides a top quality car servicing in Dublin City Centre and Dublin 1.
With over 15 years' experience in the motor industry, this car servicing garage is a one-stop shop for all of your car repair needs.
This mechanics at this North Dublin City Centre garage provides high-quality workmanship in Dublin 1 and surrounding areas including: Phibsborough, Smithfield, Santry, Drumcondra, North Circular Road and O'Connell Street area.
Dorset Motors car servicing garage in Dublin City Centre provides car repair services to private and commercial customers.
The fully qualified team of mechanics at Dorset Motors accept walk in jobs and will provide a cost effective and fast vehicle servicing.
Dorset Motors provides a wide range of car repairs including: brakes repair, brakes replacement, clutch servicing, suspension belt replacement, tyre replacement, oil change, exhaust repair, shocks repairs, battery fitting and timing belts replacements.
The car diagnostics division of Dorset Motors garage provides comprehensive and affordable car diagnostic services for all types of vehicles.
Using the most modern car diagnostic equipment, the friendly team of mechanics at this Dublin City Centre Diagnostic centre ensure any faults are easily detected in your vehicle.
This Dublin City Centre garage provides vehicle diagnostic services that include:suspension check, ABS warning light on, brake pad check, fuel economy check, engine oil warning light on and timing belt check.

Dorset Motors in Dublin 1 is a tyres specialist, supplying, fitting and repairing tyres in the Dublin City Centre area.
The mechanics at this Dorset Street garage provide prompt tyre fitting and expert wheel balancing services.
This North Dublin City Centre garage stocks a wide range of tyres for private and commercial vehicles including: performance tyres, mid-range tyres, budget car tyres, car tyres and van tyres.
For more information, call Dorset Motors on 01 534 0475 or 086 444 9834 call into our garage at 59B Lower Dorset Street, Dublin 1 or our new garage at 100 Slaney Road, Dublin 11.
Dorset Motors opening hours are 9am - 6pm, Monday to Saturday.
Second Garage at 100 Slaney Road Dublin Industrial Estate Dublin 11