Pergolas Dublin are Pergola specialists in Dublin who supply and install a wide range of Pergolas in Dublin city and throughout all areas of County Dublin.
As Dublin pergola sales and installation contractors, Pergolas Dublin are part of Pavilion Outdoors, who have over thirty years' experience in the pergola sector, are VAT registered, fully insured and supply and install Pergolas to all residential and commercial properties throughout County Dublin.
The pergolas in Dublin supplied and erected by Pergolas Dublin include; freestanding pergolas, bespoke pergolas, bioclimatic pergolas, attached pergolas, aluminium pergolas, wooden pergolas, arched pergolas, louvered pergolas, awning pergolas, vinyl pergolas, steel pergolas, fiberglass pergolas and concrete pergolas.
Supplying and installing pergolas on residential properties in Dublin is a speciality of Pergolas Dublin.

As agents for most leading pergola manufactures in Europe, Pergolas Dublin stock and install pergolas in a wide range of styles and materials, modern and contemporary pergolas are available and pergola installations on residential properties in Dublin can be arranged at short notice.
The pergola services in Dublin provided by Pergolas Dublin include; pergola sales, pergola installation and pergola supply and installing; garden pergolas, patio pergolas, outdoor pergolas, lean-to pergolas, covered pergolas, retractable roof pergolas and wall mounted pergolas.
Pergola installations on commercial premises in Dublin are carried out by Pergolas Dublin.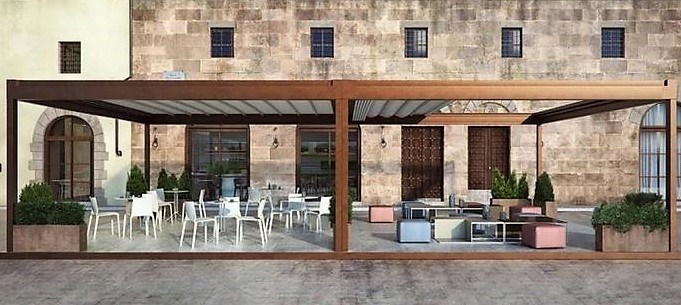 Pergolas suitable for all types of businesses are available, consultancy on commercial pergolas is provided, pergolas suitable for outdoor dining are supplied and all pergolas supplied by Pergolas Dublin come with a warranty.
The commercial pergola services in Dublin available from Pergolas Dublin include supplying and installing, bar pergolas, hotel pergolas, sports club pergolas, restaurant pergolas, beer garden pergolas, smoking area pergolas, B&B pergolas and pergolas for all commercial uses.
For more information on pergolas in Dublin phone 087 240 9409