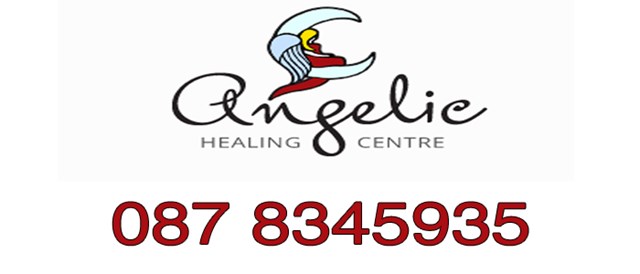 Christine Barratt-Atkin is a qualified and professional Reiki master, reflexologist and crystal healer providing healing services throughout Limerick.
Priding herself in providing an alternative to traditional healing practices this Limerick Reiki master provides a relaxing and calm healing space where she treats the whole person and not just the symptoms.
The healing services provided by this Limerick Reiki master include, Reiki, Reflexology, and Indian head massage.

Qualified as a Reiki Master this Limerick healing therapist provides simple hands on or no touch visualisation techniques to improve the flow of life energy for the client.
Serving all areas of Limerick Christine Barratt-Atkin heals people by charging the negatively affected parts of the energy field with positive energies. Used for treating physical, emotional and mental health Reiki helps to improve immunity and creates forward movement in your life
Limerick Reiki healer Christine services provides relief for the following ailments including, Trauma, grief, Mental healing, emotional healing, physical healing, spiritual healing, deep relaxation, balance your body's energies, reduce or eliminate negative patterns in your life, Improving immunity, Increase sense of peace and wellbeing and Reduce or eliminate negative patterns in your life.

Reflexology is a key service provided by this expert Limerick Reflexology healer.
Reflexology is based on the principle that there are areas on the feet and hands that correspond to different parts of the body. As an expert in this healing practice this Limerick reflexology expert applies pressure to certain areas of the body to stimulate the movement of energy along the nerve channels which in turn will help to restore balance in the whole body.
The health issues this Limerick reflexology expert can treat include, Anxiety, Arthritis, Back pain, Chronic illnesses – diabetes, MS, Digestive disorders, Fertility, Hormonal imbalances, Migraine, Relaxation, Sleep disorders, Sports injuries and Stress & stress related conditions.

Christine Barratt-Atkin provides therapeutic Indian Head Massage at her healing clinic in county Limerick.
With many years practicing Indian Head Message in Limerick this highly qualified healer uses a treatment which involves massaging the shoulders, back, upper back, upper arms, neck, face and scalp. This highly specialised treatment benefits clients with increased flexibility and fluidity of movement.
The physical benefits from Indian head massage include, Loosens the scalp, Relaxes the whole body, Increases oxygen and blood circulation, Restores joint mobility over time, and can help to provide relief from Insomia, Earache, Eye strain, Tinnitus, Sinusitis, Tension Headaches, and Migraine.

The Mental benefits this Limerick Indian head Massage therapist can assist with includes, Release anxiety and stress, Clears the perspective, Eases mental tiredness, increases levels of alertness and concentration, and Lifts feelings of depression , despondency and desperation.
Contact: 087 8345935 or email : chrisnrich09@yahoo.co.uk