Collon Car Dismantlers Collon are a highly reputable business with many years experience in the car breaking industry, a vast range of cars and commercial vehicles arriving daily ensures top quality parts are available for customers.
Expert in the business of car dismantling and car breaking Collon Car Dismantlers Collon have a large number of vehicles being dismantled services include selling parts for cars, parts for vans, parts for 4x4's, and other commercial vehicles, new deliveries arriving on a regular basis, advance knowledge of new stock ensures a huge range of parts available for valued customers at very affordable prices. Based in Collon on the Kells road, Collon Car Dismantlers have customers from Slane, Drogheda, Dundalk, Dunleer, Monasterboice, Tinure, Tullyallen, Duleek and surrounding areas.
Cars and Commercial vehicles arriving every week for salvage and parts ensuring top quality second hand stock available for all makes and models of cars and commercial vehicles.
Buying vehicles from all the leading Insurance Companies and other reliable motor companies ensures fresh stock for both salvage and parts, deliveries are on a daily basis, customers can get perfectly good parts at a fraction of the cost at Collon Car Dismantlers, services include selling vehicle body Parts, Wheels,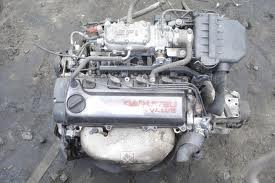 Wing mirrors, Light fittings, Car panels, Bumpers, Tyres, Exhausts, Engine Parts, Shocks, Coil Springs, Brakes Wheel Cylinders, Master Cylinders, Slave Cylinders, Clutches, Cables, Water Pumps, Starters, Alternators, Relays Switches, Window Motors, Oil Pumps, Distributors, Coils,. Coils Sensors, / Relays Computers, Modules Fuel Pumps, Steering Racks, Power Steering Pumps, Shocks, Strut Mounts, Control Arms, Ball Joints, Tie Rod Assy, Tie Rod Ends, Headlights, Switches Relays Batteries.
Collon Car Dismantlers use state of the art machinery at their facility in Collon, and put a huge emphasis on safety and the environment.
Collon Car Dismantlers made a huge investment in new modern machinery at their extensive workshop including a state-of-the-art lifting plant where all liquids are drained from vehicles and then segregated and stored ready for collection by registered waste carriers for treatment and subsequent re-use. Collon Car Dismantlers take great care over our their environmental processes, as a reputable company Collon Car Dismantlers work closely with county councils and all relevant authorities to innovative green strategies.
Collon Car Dismantlers are an authorised crushing facility, and recycle materials, cars and commerical vehicles on a daily basis for salvage and parts.
Top quality parts are available at Colon Car Dismantlers at very affordable prices, putting a huge emphasis on recyling and helping the enviromnent. Collon Car Dismantlers are an authorised crushing facility, recycled materials are sold to industry for production of new vehicles. Everything needed for your car and commercial vehicles are available at discount prices at Collon Car Dismantlers. Parts for cars, parts for vans, parts for busses, parts for campervans, parts for caravans, parts for coaches, parts for four wheel drives, parts for horseboxes, parts for landrovers, parts for jeeps, parts for minibus, parts for mini vans are all available at Collon Car Dismantlers.
For further information please call (041) 9819004
(041) 9819004