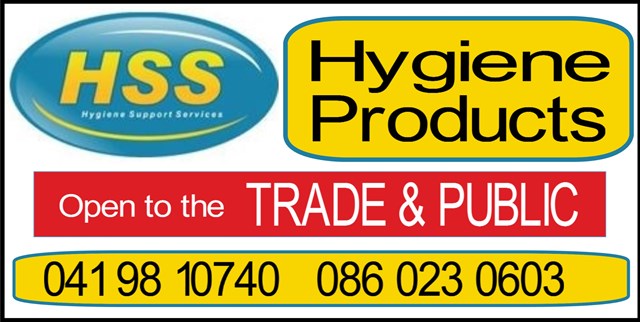 Hygiene Support Services in Drogheda Co. Louth is a hygiene and pest control company specialising in cleaning and pest control in Louth.
This Louth cleaning and hygiene products company is dedicated to providing their customers with the best possible pest control service in the Northeast.
The services provided by this Louth hygiene company include; residential pest control, industrial pest control, commercial pest control, cleaning supplies, cleaning products and cleaning accessories.
Residential pest control is a specialty of this Louth pest control company Hygiene Support Services where the lastest and most advanced pest control equipment is used to ensure a full extermination of all of pests.
The pest controll experts at Bernadette McGeough's Drogheda pest control company are fully trained and qualified to deal with all aspects of pest control for your home.
All types of pests are eliminated by this Louth pest control company including; Mice, Rats, Wasps, Birds, Bees, Fleas, Ants, Cockroaches, Flies and Moths
Industrial and commercial pest control in Louth is available on a contract basis or non-contract basis by Louth hygiene company Hygiene Support Services.
This Drogheda hygiene company specialises in providing a thorough pest control service at affordable prices.
This Louth pest control company is highly experienced in removing pests in all types of buildings including; Restaurants, Pubs, Shops, Warehouses, Schools, Churches, Offices, Hotels, Plant facilities, Factories and Managed properties.
Retail and wholesale cleaning products are available at Louth hygiene and cleaning company Hygiene Support Services.
Stocking the latest and most effective cleaning products,the cleaning and hygiene experts at this Drogheda hygiene company offer tips and advice on the best cleaning products to suit your needs.
The Nilco range of cleaning products is also available exclusively at Bernadette's hygiene store in Drogheda, Louth.
The cleaning and hygiene brands available at this Drogheda hygiene company include; Evans, Nilco, Cater Care and Johnson Diversey.
For more information call 041 981 0740 or 086 023 0603