North East Marine is a county Louth based business providing short range certificate (SRC) courses and is approved by the department of transport.
This Louth based approved short range certificate provider North East Marine provides the courses required by law for the use of short range hand held radio telephony and qualifies members for the MMSI number and call sign which comes with a radio licence which is internationally recognised.
Approved SRC course providers North East Marine provides the following courses, short range certificate courses, SRC 1, short range certificate 2, courses for MMSI number, marine radio course, VHF operator certificate, marine training, courses for VHF licence and VHF radio courses. Based in Dundalk in county Louth, North East Marine have students coming from all over the Counties Louth, Monaghan, Cavan, Meath and Northern Ireland.
This long established Louth based short range certificate course provider is professionally trained in providing SRC courses. Don has many years' experience in the Irish Defence Forces and the UN in Signals (radios) and has extensive back ground experience in Diving, Search and Rescue, Power Boating, Kayaking and Sailing and is fully qualified from the National Maritime College of Ireland where he received his GOC.

Dundalk's North East Marine provides excellent courses for those wishing to practice the use of radiotelephony and digital selective calling (DSC) in the Louth and surrounding areas.
Highly qualified and experienced in all aspects of VHF radio, North East Marine provides SRC courses for the following people, courses for fishermen, SRC for skippers on trawlers, scuba divers, powerboat operators, sailors, sea kaykers, Inland water ways, sea industry, coast guards, civil defence and people involved in search and rescue.
Department of Transport approved short range certificate provider Louth's North East Marine has all the necessary equipment needed to provide top quality courses covering every aspect of operating a VHF radio.


These short range Certificate courses from Dundalk's North East Marine are not confined to the operation of a VHF radio, it includes global maritime distress safety systems (GMDSS) and digital selective calling (DSC).
North East Marine provides affordable SRC courses for people all over the North East of Ireland in short range certificate courses including training in, EPIRB, SART, PLBs, Navtex, Battery Maintenance, Antennas, safety communications, general regulations, portable VHF, Fixed VHF radio, channel 16 urgent calls, Mayday, Pan Pan, digital selective calling, emergency positioning indicator Beacon, global maritime distress and safety systems.
North East Marine specialises in providing VHF Marine Radio SRC Courses to diving clubs and sailing clubs throughout the Midlands and North East.
As a Department of Transport accredited SRC instructor and member of the Irish Underwater Council, Don provides and organises short range (SRC) courses for water sports clubs on days suitable to their requirements and (SRC) courses can be arranged for weekends.
As a qualified Diving, Coxswain, PHECC/DFR and Radio Instructor, Don is highly familiar with many aspects of water sports activities and how they relate to VHF Communications.
Don also provides his own approved SRC 1&2 Training Manual for each student on his courses, which covers all the relevant equipment and information involved in VHF Communications.
For Further information please call Don 087 0632 169
Email dbaldwin.nem@gmail.com
Testimonials.
Testimonials: 1. "Throughout the Course I found the Facilitator concise, informative and extremely knowledgeable, which made the course interesting from word go. The Booklet was extremely professional, with high quality pictures, diagrams, and photographs which helped greatly in my overall understanding of the Course. The 'hands-on' equipment i.e. VHF/DSC, EPIRB, SART, NAVTEX, Battery, Antenna, made everything visual and much easier, all of which were of the highest quality. I would strongly recommend this Course and Facilitator to anyone, found it enjoyable and extremely informative." Tiernan.


Testimonial 2. "All aspects of this Course were excellent. The course material was easy to read and understand, and presented in a handy booklet. The Radio and Safety Equipment was all new and modern. The Instructor knows the material very well and is confident and precise in his presentation. The comfortable and conveniently located premises where the Course was held were very suitable. I really enjoyed attending this Course." Gerry.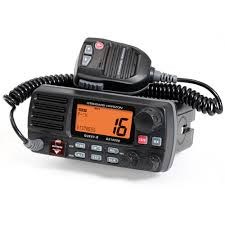 Test 3. "Course: SRC. North East Marine. 1.Booklet: Very comprehensive, details of past papers very helpful. 2.Flipchart: Great assistance to understanding different aspects of the Course. 3.Instructor: Very patient, put across data very well. Was well informed and presented topics with calm, at ease approach, which worked well with me. 4.Venue: Good environment well lit and heated, facilities very good. 5. Overall: A lot of information to absorb. Well explained. Good examples. Hands on approach very good.". Alan.

Test.4 " Comprehensive, Informative, Interesting, Flexible, Relaxed, Helpful, Thank you", Eddie.

Test.5. "I thought that the SRC Course run by North East Marine was extremely informative and was delivered in a professional manner. The Course educated me as to the importance of VHF/DSC, Navtex, and of their proper use. I am now a lot more aware of the need to put this course into practice while at sea, and because of this I feel that I myself am a safer person, but also that I will now be of assistance to other persons in distress at sea. Thanks for delivering the course in such an open and friendly manner." Eamon.
Test 6. "North East Marine, SRC Course was 1. Course well organised. 2. Very good equipment. 3.Equipment well demonstrated. 4. Information given very comprehensive. 5. Information given well explained. 6. Very informative and enjoyable." Gerard.
All these testimonials are on file.