ADC Drains Dundalk offers a professional affordable drain cleaning service.
All aspects of drain cleaning including drain inspections, cleaning, maintenance and repairs will be carried out fast and efficiently by the drain experts at ADC Dundalk, 24 hour emergency service.
No. 1 in the No. 2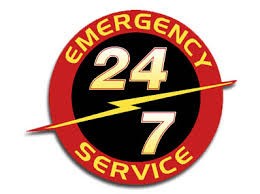 business in the North East, ADC drains Dundalk are the best in the drain cleaning business and are the cheapest for all drain cleaning and maintenance. Services include, blocked drains, drain inspections, CCTV inspections, septic tank cleaning, pipe tracing, locating pipes, plumming, drain repairs, powerwashing, odour investigation, 24 hour emergency drain service, fixing breakages in pipes, damages to pipework and manholes and also the installment of all new pipes been laid for drains, all available at the cheapest prices from ADC Drains Dundalk. Based in Dundalk and working all over the Louth, Meath, Dublin, Navan, Carrickmacross, and surrounding areas.
Affordable Drain Cleaning offers a Septic Tank Inspection Maintenance and Cleaning Service.
Affordable full septic tank cleanout and disposal from the experts at Affordable Drain Cleaning.
Affordable Drain Cleaning offers a full septic tank clean out and authorised disposal for domestic & commerical customers. All waste is properly disposed of by Affordable Drain Cleaning according to the correct waste disposal procedures and all work is in compliance with all the government rules & regulations. Services include, septic tank problems, cleaning septic tanks, maintaining septic tanks, new septic tank installations, emptying septic tanks, maintaining perculation system, cleaning biocycles, septic tanks Dublin, all available from Affordable Drain Cleaning. ADC waste removal tankers range from 2,000 gallons to 5,000 gallons catering for your every need.
Specialising in commercial and domestic Drain Cleaning, ADC Drains offer the most competitive prices in the greater Dublin area.
Quality drain investigations, drain maintenance, drain cleaning by the experts at ADC Drains.
ADC Drains specialise in all aspects of drain cleaning including unblocking drains, from toilets, sinks, baths, showers, urinals, gullies, main and secondary lines. Services include, cheapest drain unblocking, the removal of grease, soap, sludge, silt, stone & root build up that occurs in pipelines, regular check up`s for drains, preventing drain blockages, fast drain unblocking, affordable drain unblocking, drain unblocking Dublin, 24hr emergency call out, commercial business drain cleaning, residential drain cleaning, commercial drain cleaning, drain patching, odour investigation, drain tracing, pipe tracing and cctv drain inspection.
Affordable Drain Cleaning Dundalk provides a full CCTV inspection and survey of all pipework.
Top of the range camera is used for all inspections and can be put on a DVD at a very affordable price.
Affordable Drain Cleaning offers a CCTV inspection with a special top of the range camera for surveys and reports for insurance or just for p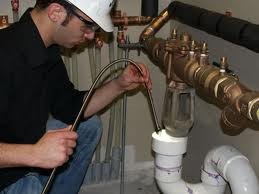 iece of mind of pipework. Services include, investigation of pipes, checking for breakage in pipes, pipes lying off, identifying problems in the pipework, pipe tracing, CCTV pipe inspection, checking for bellys from pipes sinking, checking for cracks, checking pipe defects, broken pipes, rubbers and joints in pipes, etc.

For Further information please call 086 849 8882 / (042) 29331145