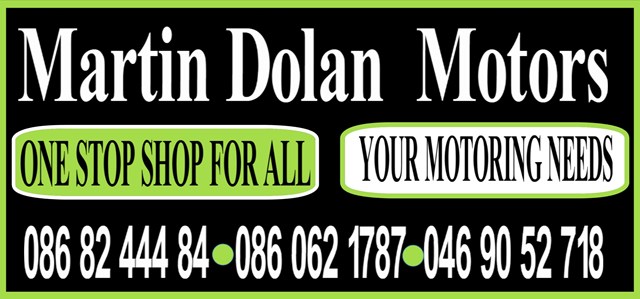 Martin Dolan Motors is a Car Servicing company in County Meath and they have all the latest car servicing equipment enabling them to service all makes and models of cars.
As a Meath mechanic, Martin Dolan had over 30 years' experience in the motor servicing sector and is highly experienced in diagnosing faults in all types of vehicles.
The mechanical services provided by this Meath mechanic include timing belts replacement, clutch replacement, car servicing, oil changes, gear box replacement,
Servicing all modern vehicles require the use of diagnostics and in this Meath car servicing centre, Martin has all the latest car diagnostic equipment enabling him to find faults in cars quickly and efficiently.
Using diagnostics in car servicing will give you a better car service and will ensure that you don't spend money on getting car parts that are not required.
Car diagnostics tests in Martin's Garage will detect the following faults including Seatbelt warning light, engine warning light, engine management light, High engine temperature, Abnormal braking, engine backfires, car won't start, Lack of hot/cold air, Engine feels weak and engine stalls.
If you are getting your car NCTed in Meath, the NCT & DOE checks provided by Martin's car repair servicing is the ideal Meath garage for you.
On all pre NCT tests, Martin will provide an honest assessment on what requirements are needed for your car to pass its NCT test.
Having a pre NCT test on your car in this Meath garage will prevent your car failing its NCT on the most common including warning lights on dashboard, rust on chassis, corroded brake pipes, engine emissions, Wheel alignment, Headlight focus, blown bulbs, lack of tyre thread, failure to remove hub caps and boot not being emptied.
Crash repairs are a large part of Martin Dolan's Meath garage. With the most up to date vehicle realignment gigs and a car spray painting oven all crash repair vehicles are repaired to the highest standard.
Crash repair insurance is catered for and a courtesy car can be provided whilst your crashed car is being repaired.
The panel beating and car spraying services provided by this Meath crash repairs garage include panel beating, car spraying, van spraying, minor dents, bumpers, car paintwork restoring, scratch repairs and car repaying.
For more information contact martin on 086 8244 484