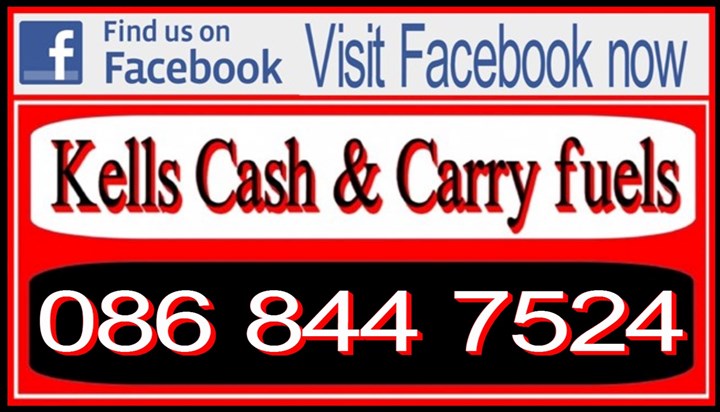 Kells Cash & Carry Fuels are a well established Coal, Solid Fuel & Turf Business in Kells, county Meath supplying coal, gas and firewood direct to the public.
This coal company specialise in providing quality coal and firewood in Kells and a coal and fuel delivery service is available at very affordable prices.
The Coal products stocked by the kells Fuel company include Coal, Hayes Supercite, Hi heat Coal, Premium Polished Double Coal, Premium Polish Coal, Smokless Coal, Brickets, Bags of Coal, coal delivery service, solid fuel delivery, bags of coal, good black turf, top quality coal, polish coal, affordable coal all available for delivery to kells, delivery to meath.
Kells Cash & Carry Fuels provide a complete wood burning delivery service and a complete firewood delivery service, in Kells & Surrounding area's.
The Wood Products stocked by the Kells Fuel company include Logs, Kinderling, Dry Hardwood Logs, Hardwood Logs, Firewood, Solid fuels, fire logs, wooden bricks, wooden blockes, whitethorne sticks, all available for delivery to kells, delivery to meath.
As an agent for Flogas in Kells, Kells Cash & Carry fuels have gas cylinders in 11.34kg, 34kg and 47kg.
Propane gas cylinders and butane cylinders gas are very competitively priced and gas can be delivered to all local areas.
The gas stocked in Kells Cash & Carry fuels is suitable for the following including; Gas heaters, Gas cookers, Barbeques and Patio gas heaters
Phone 086 844 7524