Declan McNamee is a fully qualified and experienced electrician and provides a full electrical installation service in Kells, Meath, Cavan and surrounding areas.
Highly experienced in all aspects of electrical work, this Meath electrician can carry out all domestic, commercial and industrial electrical work.
This Meath based electrician Declan McNamee is fully qualified in all aspects of electrical work and provides the following services, domestic electrical installation, electrical rewiring, industrial electrical installation, commercial electrical work, home/office computer networks and installation of computer data points.
Meath electrician Declan McNamee is a C2 registered, ESCCA registered and fully insured electrician servicing all of Meath, Cavan and Dublin.
Electrician Declan McNamee is a reliable and registered tradesman specialising in electrical repair and electrical maintenance for homeowners, landlords, facilities managers and business owners in Meath, Athboy, Cavan and surrounding areas.
Kells electrician Declan McNamee is qualified and registered to carry out all types of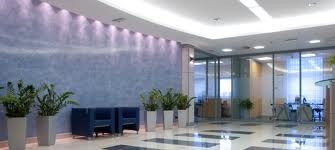 electrical repair and maintenance all over the Meath and Cavan areas including, domestic electrical repairs, commercial electrical maintenance, industrial electrical repairs, electrical maintenance contracts, general electrical repairs and electrical maintenance for businesses.
Domestic electrician Declan McNamee has all the up to date tools and electrical equipment necessary to provide a quality and reliable electrical service to homeowners at competitive prices in Meath, Cavan, Dublin and surrounding areas.
This long established experienced residential electrician, Declan McNamee can carry out all types of electrical work including outdoor and indoor electrical installations and repairs all over the Kells, Athboy, Cavan, Navan and surrounding areas.
Experienced Kells electrician Declan McNamee provides the following services to homeowners, indoor electrical installation, outdoor electrics, electrical repairs, full house rewire, electrics for extensions, replacing fuses, installing extra sockets, lighting installation, fuse box repairs and insurance repairs.
For Further information please call 087 9914805