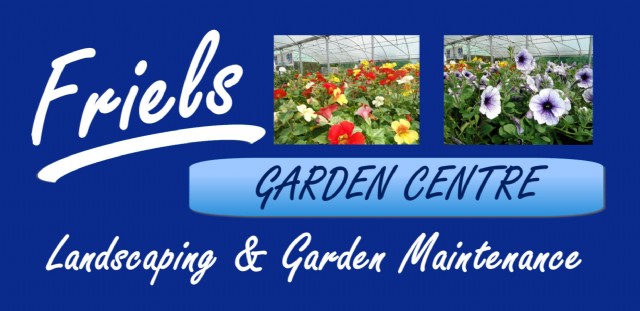 Friels Garden Centre offer a complete landscaping & garden maintenance service.
As well as our garden centre we offer a complete landscaping & garden maintenance service. Based in Ballybay Co. Monaghan, we do landscaping in Monaghan and surrounding areas. Why not call us today to discuss your requirements for landscaped gardens, garden maintenance, patios, fencing, bedding plants, shrubs, pots, containers, vegetable plants etc.
Thinking of a new Patio, look no further than Friels Garden Centre
Friels Garden Centre has plenty of experience in laying patios. Patios give you that extra space outside for you to enjoy in comfort. Why not decorate your patio area with some of our ready made patio containers or pots.
At Friels Garden Centre we have a colourful, well stocked Nursery.
Our nursery has only the best quality plants, very reasonably priced. We have everything you need including, bedding plants, shrubs, trees, vegetable plants, planted containers, planted pots, compost, bark etc. We also sell our pots and containers empty so you can have the pleasure in creating something beautiful to brighten up outside your home.
Come visit Friels Garden Centre to see our range of garden furniture & garden accessories including,
Garden chairs, garden lights, garden features, garden planters, patio tubs, hanging basket holders. Spruce up your garden by adding garden features from Friels Garden Centre.
Garden Fencing.
Here at Friels Garden Centre we can discuss your garden fencing needs and help you in creating a safe enclosed space for your children and pets to play in.
Vegetables
Why not grow your own vegetables? We stock a wide range of vegetable plants ready for planting into your vegetable garden.