Gerard Todd is a marble tile consultant in County Monaghan who specialises in marble tile design, marble floor restoration and marble tile consultancy throughout Ireland.
As a master marble tiler in Monaghan, Gerard Todd is knowledgeable in about all types of marble stone and has provided consultancy on many of Ireland's finest marble architecture and design projects.
The marble services in Ireland provided by Gerard Todd include;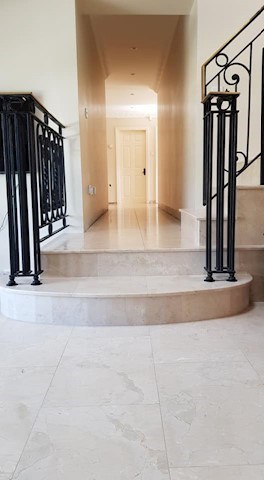 marble stone consultancy, commercial marble tiling, marble tiling design and marble tile restoration.
Consultancy on marble stone projects in Ireland is available from Gerard Todd.
Familiar with the different types of marble stone available, Gerard can recommend the best suited marble tile for individual properties and can advise on marble tile maintenance and care.
The marble stone consultancy in Ireland provided by Gerard Todd includes marble consultancy for; architects, builders, interior designers, project managers, marble tile manufacturers, marble tile suppliers, property developers and marble stone sector companies.
Marble tiling commercial properties in Ireland is speciality of Gerard Todd.
Working closely with architects and builders on marble tiling projects, Gerard can assemble teams of highly qualified marble tillers, all projects are completed on schedule and all marble tiling projects are guaranteed.
The marble tiling for commercial properties in Ireland installed by Gerard Todd includes marble tiling for; commercial buildings, hotels, spas, salons, churches, chapels, ecclesiastical buildings, leisure centres, foyers, offices, department stores, retail stores, libraries, universities, town halls, government buildings, public buildings, banks and museums.
Consultancy on marble tile restoration in Ireland is provided by Gerard Todd.
Having worked on many marble floor restorations, Gerard is very aware of marble warping that can occur in marble flooring and can advise on the best methods to avoid problems during marble floor restoration.
The marble tile restoration service in Ireland provided by Gerard Todd includes consultancy on; marble floor grinding, marble floor polishing, removing stains from marble floors and removing scratches from marble floors.
For more information call Gerard on 047 85339 or 086 2771 984.