Enya is a certified Tarot card reader and psychic medium in Monaghan providing card reading and psychic medium services in County Monaghan.
As a Tarot card reader and psychic medium in Monaghan, Enya is professionally trained in psychic and personal development and intuitive Tarot counselling providing one to one card readings and psychic medium sittings.
The card reading services in Monaghan provided by Enya include; tarot card readings, angel card readings, psychic medium readings and hypnotherapy.
Tarot card reading in Monaghan is provided by Enya.
Specialising in divination through the use of tarot cards, Enya evaluates influences surrounding a person or event thus enabling clients to make better informed life choices.
The tarot card readings in Monaghan provided by Enya includes; insightful readings, tarot card meanings, understanding tarot card readings, tarot card predictions and tarot counselling.
Angel card readings in Monaghan are provided by Enya.
Accessing angel energies through reading angel cards, Enya evaluates angel guidance in the client's life to gain insight into how angels can help empower the client to make their own decisions and create their own future.
The angel card readings in Monaghan provided by Enya include; insightful angel card readings, angel guidance, intuitive angel card readings, angel oracle readings, angel counselling and understanding angel card readings.
Psychic medium readings in Monaghan is a speciality of Enya.
Using her energy and intuition, Enya reads tarot cards to discern informtion and guidance for future outcomes.
The psychic medium readings in Monaghan provided by Enya include; psychic guidance, psychic readings, psychic tarot readings, psychic card readings and mediumship readings.
Hypnotherapy in Monaghan is provided by Enya.
Knowledgeable in all aspects of psychic hypnotherapy, Enya uses hypnosis to create a bridge between conscious and subconscious minds, allowing alteration of natural thinking patterns thereby enabling the client to seek out more positive thoughts and life experiences.
The hypnotherapy in Monaghan provided by Enya can have the following benefits; self awareness, change negative thought patterns, gain confidence, promote health and well being, improved sleep, reduces stress, create positive thoughts, develop psychic abilities and realise life goals.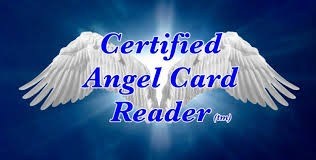 It is a legal requirement that I include a disclaimer on this page.
In accordance with legal requirements I must point out that all readings given are for entertainment purposes only, and no guarantee can be given as to the accuracy of a reading. The client is responsible for his/her own life choices and decisions. I am not qualified to give legal, financial, medical or any other advice, and I do not give advice. If you require advice of any kind you should seek a suitable licensed professional.
This service is for over 18s only.
"I believe strongly in the power of the Tarot and have studied extensively to broaden my knowledge of Tarot to ensure clear concise readings for my clients" . . . . . . . Enya.
"Tarot has the potential to allow you to connect with your higher self and connect with the universe, allowing you to overcome fear and create a more positive future.
I cannot take responsibility for negative interpretations or negative emotional outcomes that a client may wish to attach to my readings. All readings are for entrainment purposes only".
Enya.
For more information call Enya on 042 9749 829, 089 4558 473.