Handmade Candles Monaghan - Laura Geciene producer of Handmade Natural Soy and Gel Candles. Quality Natural Soy and mineral oil based gel are used to create an extensive range of candles and candle holders for all occasions.
Laura from Handmade Candles provide candles in Monaghan and the following areas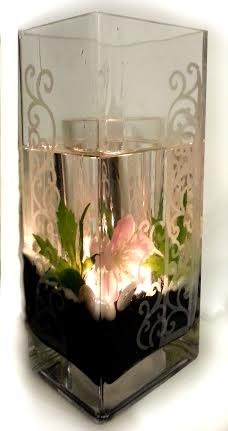 Meath, Louth, Tyrone, Fermanagh, Down and Armagh.
Handmade Natural Soy Candles & Handmade Gel Candles by Handmade Candles Monaghan are made for all seasons and occasions.
Homemade Candles specalize in handmade candles for all occasions in Monaghan including Christmas candles, Easter candles, Birthday candles, Wedding candles, Anniversary candles, Halloween candles, Valentines day candles and many more special occasion candles.
Handmade Gel Candles - The Handmade Gel Candles release a much cleaner, crisp scent into the air very quickly. The transparency of the Handmade Gel Candles make them very attractive and appealing.
A low polymer gel, which consists of 95% food grade mineral oil and 5% resin (a plant by product that is used to make some plastics). This resin is used to thicken the mineral oil to give it the clear, slow burning wax. Gel Candles are more economical than paraffin wax because they burn about 3-4 times longer . They are versatile and offer greater creativity due to their transparent nature. Gel candles provide up to 40% more luminescence than paraffin wax candles.
Natural Soy Candles made from the oil of soybeans. Soy Candles last twice as long as wax or paraffin, releasing scents into air slower than gel candles. Only Soy can be used as massage candle or skin moisturiser.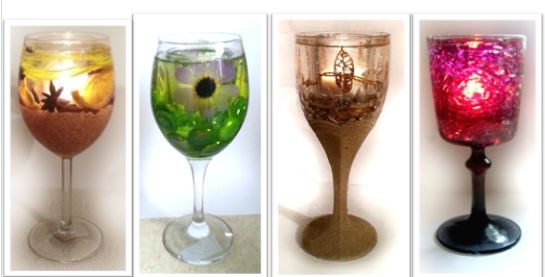 Handmade candles in Monaghan provide Scented gel candles and Natural scented candles which can light up your room with fresh fragrant scents.
With over 100 types of fragrances to choose from, Handmade candles Monaghan sents include Lavender, Scottish Heather, Rose, Apple, Tangerine, Vanilla, Fruity Cherry, Winter Solstice, Baked Apple Pie and Peppermint and Eucalyptus.
---
Unique Tea light Candle Holders - the handcrafted tea light candle holder provides a beautiful glow, all you need is a tea light that sits into a holder. Gel wax candle Holder, Gel Candle Holder, Tea lights additional Packs of non Scented and Scented Soya Tea lights are available for Candle Holders. Wax tart available for oil burners.
Art pieces - handcrafted candle holders come in different shapes & sizes.
Gel candles speak for themselves as to why they're so compelling and desired by people. No matter what the occasion, they can be used in the most everyday way, or stand forth as a major part of any important celebration or festivity.
---
For more information please call 087 709 30 00
087 709 30 00