The Tyre Man is a Dungarvan based tyre retailer and provides a full tyre supply and fit service for customers all over the Dungarvan area.
This county Waterford tyre shop, The Tyre Man provides a range of affordable tyre services in Waterford and the surrounding areas.
The Tyre Man provides a range of tyre services in Dungarvan including, tyre supply and fit, wheel balancing, tracking, laser alignment and affordable tyre fitting. Based in Dungarvin in county Waterford, The Tyre Man's quality tyre services have customers coming from all over the county Waterford area including Clonmel, Tramore, Dunmore East, Ardmore and Cheekpoint.

Dungarvan tyre supplier, The Tyre Man stocks a full range of tyres from all the major tyre manufacturers at their premises in county Waterford.
This long established tyre fitter, The tyre man has been supplying and fitting tyres for a range of vehicles in the Waterford areas for many years at very affordable prices.
Experienced tyre fitter, The Tyre Man in Dungarvan stocks a range of tyres including remoulds, quality used tyres, new tyres and Chinese made tyres, tyres for agricultural vehicles, tyres for cars, vans, light commercials and tyres for 4x4's. The Tyre Man stocks all of the major brands of tyres including, Pirelli tyres, Continental, Bridgestone and Dunlop tyres.

This wheel balancing specialist, The Tyre Man has all the latest tools and equipment necessary to provide the most up to date laser alignment service for Dungarvan and surrounding areas.
Waterford's The Tyre Man provides affordable wheel alignment services for all types of make and model of vehicle for customers in the Waterford areas.
The tyre man provides the following auto services in the Dungarvan area, laser wheel alignment, balancing for cars, tracking for vans, alignment for agri vehicles, affordable wheel alignment and auto maintenance.

This mobile tyre business, The Tyre Man provides a full mobile tyre service for all makes and models of vehicles all over Dungarvan and county Waterford areas.
The Tyre Man provides a range of mobile tyre services in the Dungarvan and surrounding areas including, mobile tyres for cars, mobile tyres for vans, call out tyre service, 4x4 mobile tyre service and blow out tyre service.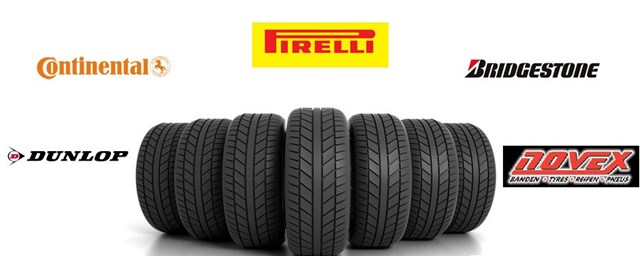 For Further information please call 087 7829949