Kitchen Splashbacks Waterford is a long established tiling business that provides a complete tiling supply and fitting service for new builds or home renovations throughout the Waterford area.
This tiling supplier has been laying tiles in Waterford for over 23 years and has all the knowledge and expertise to carry out all types of tiling jobs with no job is too big or too small.
Kitchen Splashbacks Waterford provides the following services in Waterford including; local tiler, kitchen tiler, floor tiler, tiling kitchen walls, utility room tiling, tiling splash backs, tiling for kitchen renovations and tiling for new builds.
This experienced kitchen tiling company, Kitchen Splashbacks Waterford specialises in tiling kitchens and can supply and fit all types of kitchen tiles for all areas of the kitchen and provides free quotations.
As a well known tiler in Waterford, Kitchen Splashbacks Waterford provide a high quality affordable tiling service in County Waterford and can guarantee the best rates for new houses and guarantee 100% customer satisfaction at all times.
The types of kitchen tiles supplied by Kitchen Splashbacks Waterford include; Porcelain, ceramic tiles, slate, marble tiles, mosaic tiles, borders and flagstone tiles.
Specialising in designing and tiling splash backs for the home, Splashbacks Waterford provides a complete splash back supply and fit service for hallways and bathrooms as well as kitchens throughout County Waterford.
Tiling experts at Kitchen Splashbacks Waterford provides the following services in the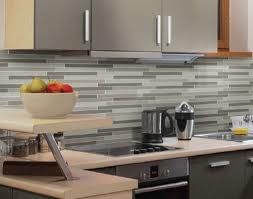 Waterford area, tiling a splashback in kitchen, splashbacks in utility room and bathrooms, splashback design, tiling hallways, tiling splashbacks in new builds and extensions.
The professional tilers at Kitchen Splashbacks Waterford are fully qualified, insured and have years of experience in County Waterford of updating kitchen tiles for splashbacks, floors or walls.
Small home improvements like updating the tiling in a kitchen can have a dramatic effect on the overall look of the kitchen and for very minimal cost, this expert Waterford tiler provides an outstanding tiling renovation service at affordable prices.
Qualified tilers at Kitchen Splashbacks Waterford provide the following services throughout the Waterford and surrounding areas, services include, updating kitchen tiles, renovating tiling, kitchen remodelling, renewing splashbacks, updating kitchen floor tiles, fitting new wall tiles.
For Further information please call 087 2466 669